Light up the Night: Hellion Trace
Rising stars
We were delighted to work with artist Laura Kreifman of Hellion Trace on her installation 'Star Light, Star Bright', winner of the Smart Oxford Playable City Commission. Laura had a fantastic vision for seven 'constellations' on the streets of Oxford which members of the public could control – so we came on board to make it happen, creating waterproof light installations that could withstand the British winter and engage residents and visitors in art like they'd never seen before.
Controlling constellations
Each constellation consisted of a plinth housing 'star' lights which passersby could stand on to interact with. We couldn't find anything that gave us the effect we wanted, so we had custom parts manufactured and created our own fixture.  We also made sure that the wiring was designed to make troubleshooting easier – we needed to be able to fix things quickly if anything went wrong so that as many people as possible could enjoy the installations as Laura envisioned. And finally, each constellation was equipped with a 3G dongle so that Laura could collect data on how people interacted with the installations.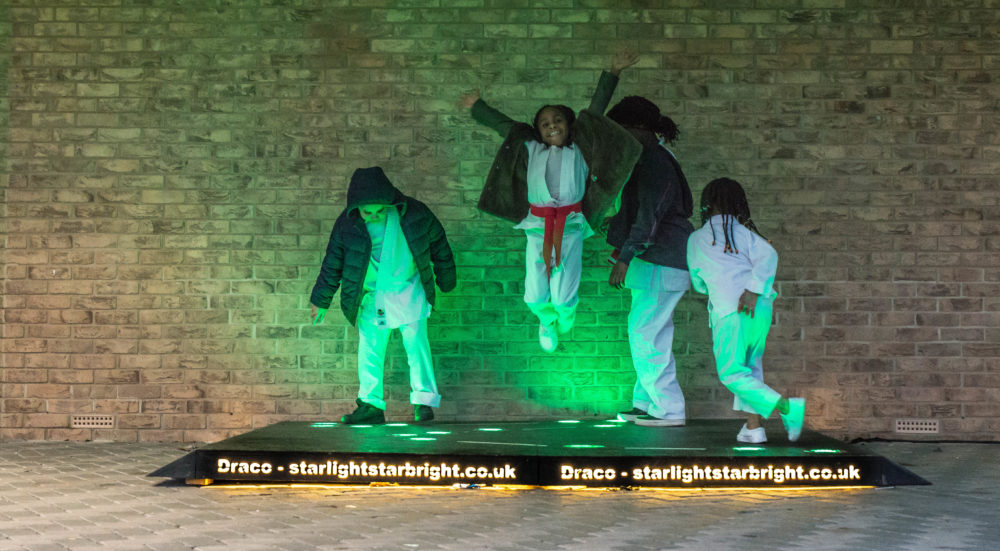 Shining bright
'Star Light, Star Bright' launched in Oxford to a wonderful warm reception. We're proud that we helped bring Hellion Trace's interactive installation to life, and throughout their residence in Oxford, we worked closely with them to make sure Star Light stayed working as it should. It was a fascinating, creative project. And we always love custom building new products to fit a really specialised brief.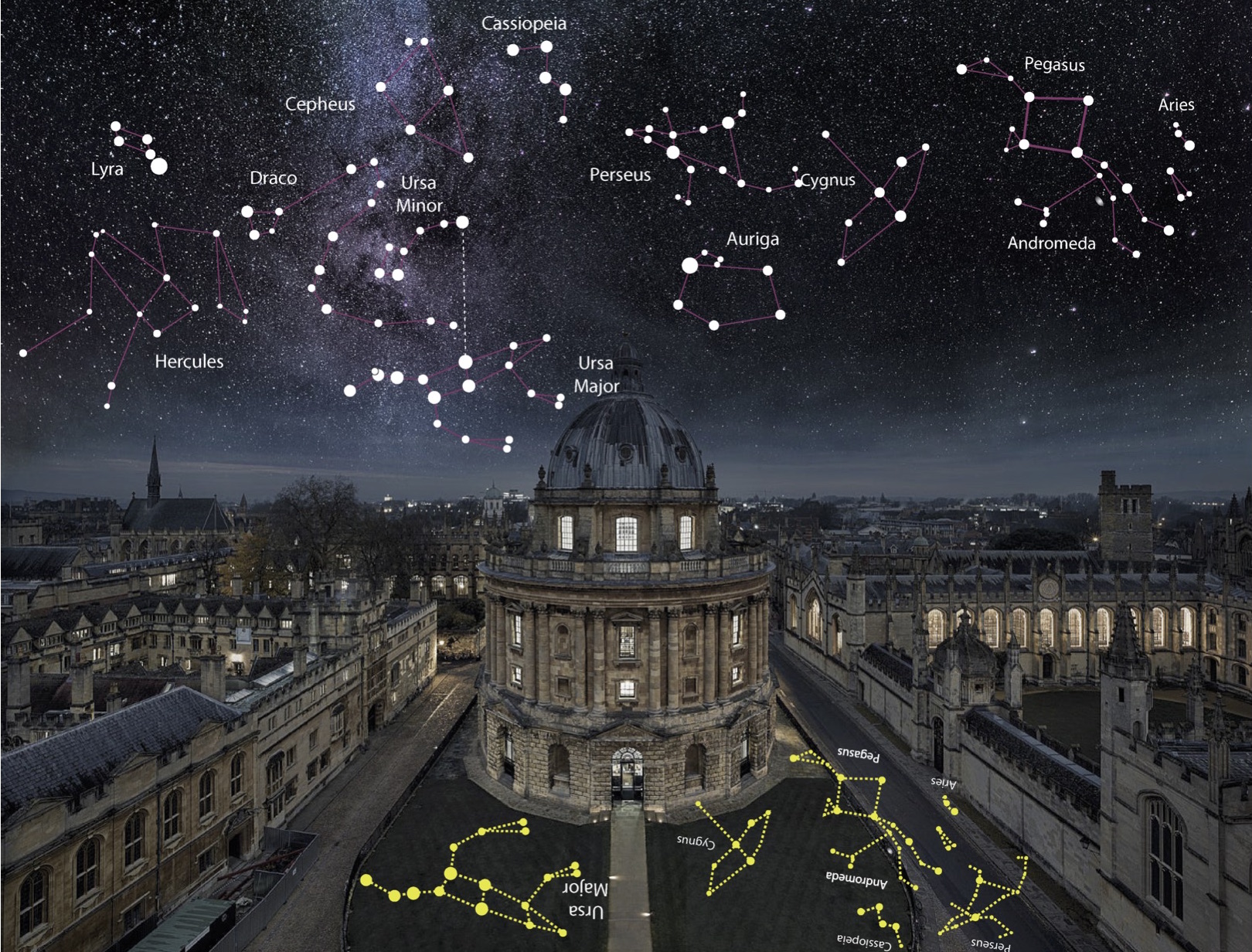 The constellations above Oxford.
Bailes and Light always supply a brilliant, dedicated team with great expertise and experience that they can adapt to any new project.

Laura Kriefman
Founder, Hellion Trace
Get in contact