The Rhizosphere at Glastonbury
The Rhizosphere is a new tourable immersive venue dedicated to celebrating ecological relationships within soil and exploring human relationships to land.
Underfoot, overlooked
The Rhizosphere plays host to Underfoot, a perception-shifting audio-visual installation that invites participants to imagine what it is to live amongst the soil. This interactive art piece is an ever evolving entanglement of roots, mycorrhizae and technology – designed to inspire and educate so people might connect with an essential but often overlooked part of our ecosystem.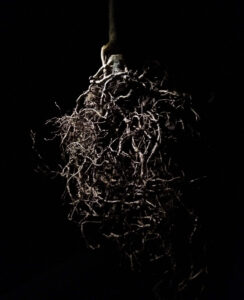 Cultivating connections
The Rhizosphere debuted at Glastonbury Festival in 2023 in the Greenpeace field. It was home to ecological exhibits, soil and foraging workshops, and sessions on land justice and reparative justice. It also provided a dedicated space for BIPOC folk. At night it rocked with mostly female and non-binary DJs and artists.
If you have ideas for workshops and would like to host Underfoot or The Rhizosphere then get in contact.
Sharing their wisdom, creativity and energy in The Rhizosphere at Glastonbury 2023 were: LION (Land In Our Names), CAT (Centre for Alternative Technology), Rights for Weeds, Criw Compostio, Ione Maria Rojas, Zoe Miles, Jeng Au, Michelka Tyliki, Poppy Flint and Benji Bailes.
The Rhizosphere is produced by Bailes+Light.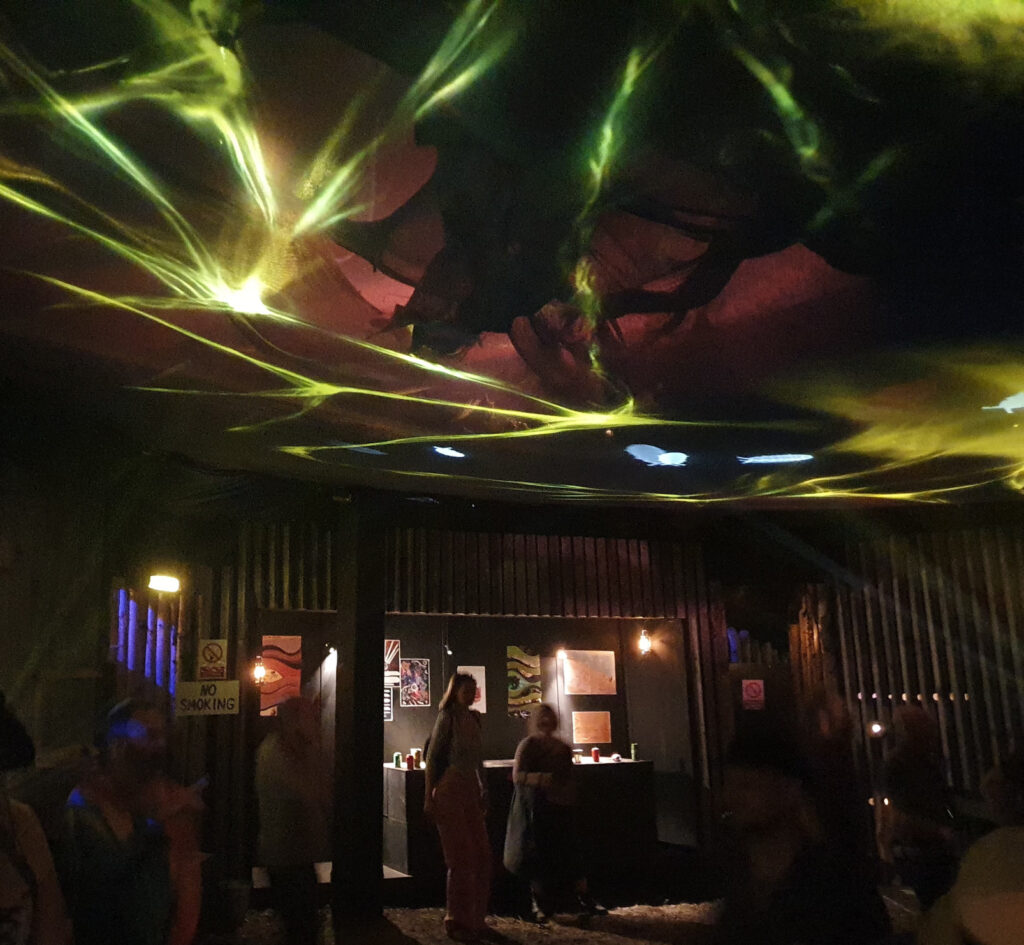 Inside the Rhizosphere at Glastonbury Festival 2022