The great outdoors
We light all kinds of awesome outdoor events and experiences – from large-scale installations to fully immersive events. Lighting can completely transform landscapes and create stunning spaces for people to lose themselves in, whatever the weather!
Make a big impact with light
We've lit events ranging from boutique festivals to massive outdoor party venues, and love the challenge that comes with each design and installation.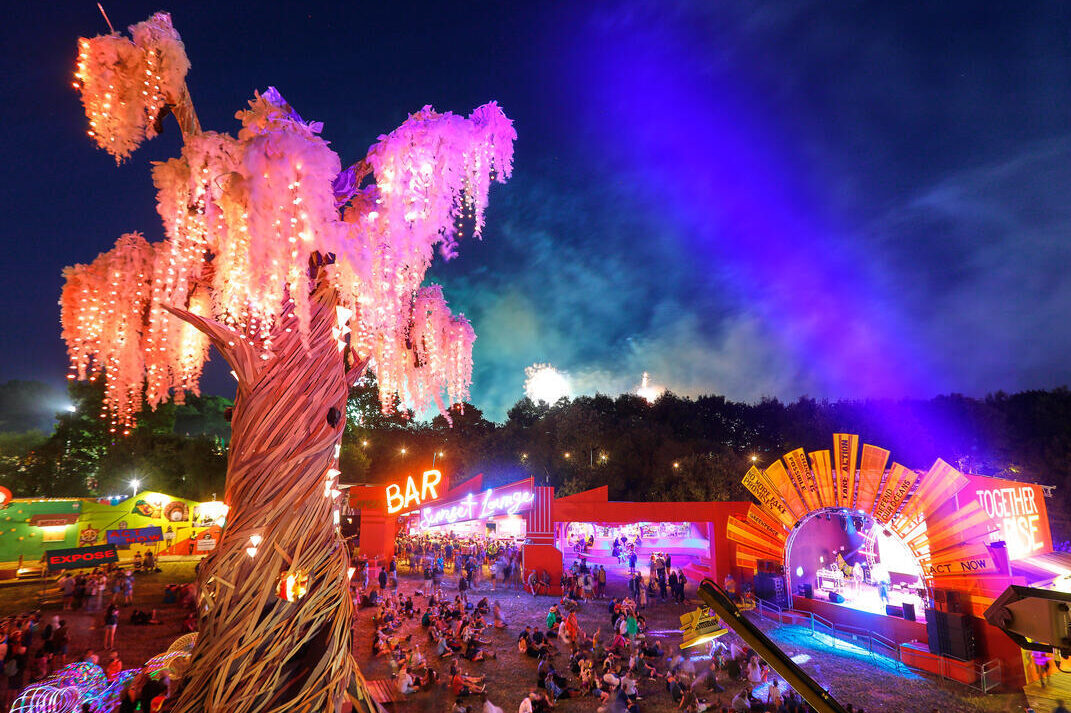 Lighting design and installation that keep your whole crowd immersed in your event, no matter the size of the space.
Big lighting installations that redefine your event space and draw in the crowds.
Able to work to a tight budget and practical constraints, making sure your money goes further towards putting on the event you're dreaming of.
So the word went out, 'Let there be light,' and up stepped Bailes and Light to deliver a stunning piece of work. Working to a very tight budget and schedule the illuminated tree fulfilled its mission and attracted thousands of revellers every night and bathed them with an ever changed symphony of lighting and effects.

Bob Wilson, Head of Events, Greenpeace UK
Great and small
We know that every outdoor space comes with its own unique challenges, but our skills and experience mean we always find a way! Collaborating with artists to build installations with an impact is why we do what we do – we want to make your ideas a reality.
Whether you need a single striking installation or a fully immersive space, we can help you with any challenge your event might throw at you.
If you're planning an outdoor event, get in touch with us here.
For the last few years Bailes and Light have taken on doing all the site, stage and artistic lighting for Fire in the Mountain. They continue to amaze and surprise – producing beautiful lighting arrangements, far from just functional. They are true artists!

Joe Buirski, Fire in the Mountain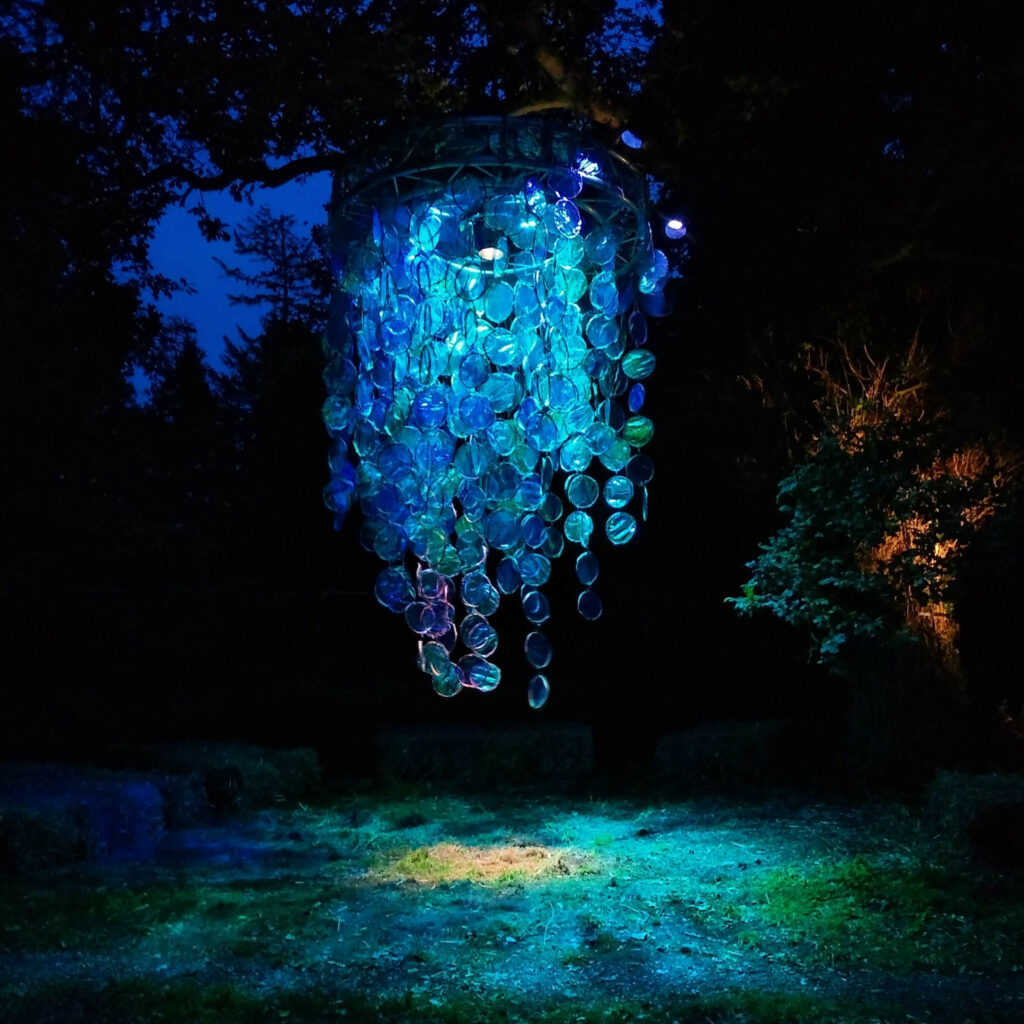 Get in touch