Step into a fantastical environment
Immersive events create living works of art that people can really lose themselves in. Our lighting takes people out of their normal experience and into an incredible new world.
Escaping reality
We know what we're doing when it comes to creating new realities. We've produced complex, semi-permanent installations, but we're also skilled at event lighting with its short build times and hectic installs.
A history of lighting all sizes of immersive events – we've seen it all before and are ready for any eventuality.
Experience with highly technical installations, achieving fast turnarounds in a measured, practical way.
Skills, confidence and adaptability to light unusual and temporary spaces.
Ability to build custom fixtures when your vision means off-the-shelf products just won't do.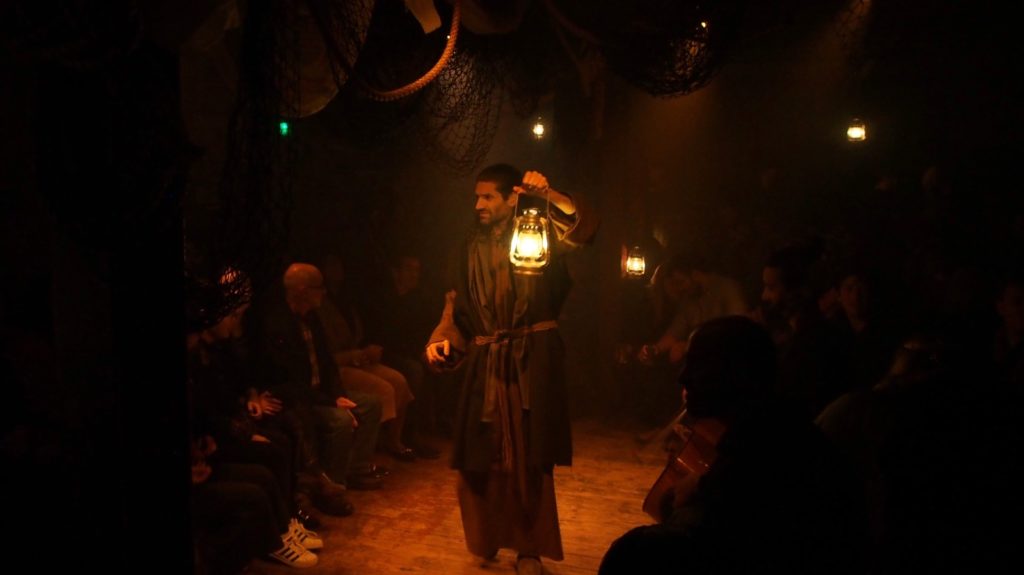 Our events are only made possible because of the team at Bailes and Light. The creativity exhibited at Bailes and Light is unprecedented in their field. Their ability to work to new changes and artistically problem solve within the means and limitations of each project is second to none. Their relentless enthusiasm, skill and humour makes them an absolute pleasure to work with and we would recommend them, glowingly, to anyone (as long as you agree give them back!)

Elise Edge, Darling and Edge
Experimental, experiential
Immersive experiences call for experimental approaches – and that's what we're good at. We want to give people something they've never seen before, and our skills and creativity mean we've done that time and again.
Dopamine Land 'Keep Calm'
If you're after something unusual, if you're working with a tricky space or you're not sure what you want is even possible – we can work it out.
Have an idea you want to discuss with us? Contact us here.
Gingerline's Expedition.
Get in contact
Bailes and Light are extraordinary people to work with. They have the humility and care to listen utterly to the brief they are given, the artistry to understand exactly what is trying to be created, and the flair to take the ideas they are given and make them far greater than they were to begin with. Above and beyond that they happen to be a joy to work with on a personal level! I know that we won't be looking outside of their services with our own work for the foreseeable future.

William Kunhardt, Artistic Director, Arensky Chamber Orchestra