Creating cultural adventures
We make theatrical games and experiences that help to highlight historical events, artefacts and places of interest, bringing new audiences through the doors of cultural attractions.
Our speciality is using technology to create responsive games and treasure hunts that tell historic stories.
Entertaining, educational
Immersive experiences call for experimental approaches – and that's what our team designs and makes the interactive technologies that sit at the heart of our experiences. Following successful Arts Council funding, our in-house hardware, software and networking specialists are currently developing a new responsive processor, meaning the technologies we provide are purpose-built and fully adaptable.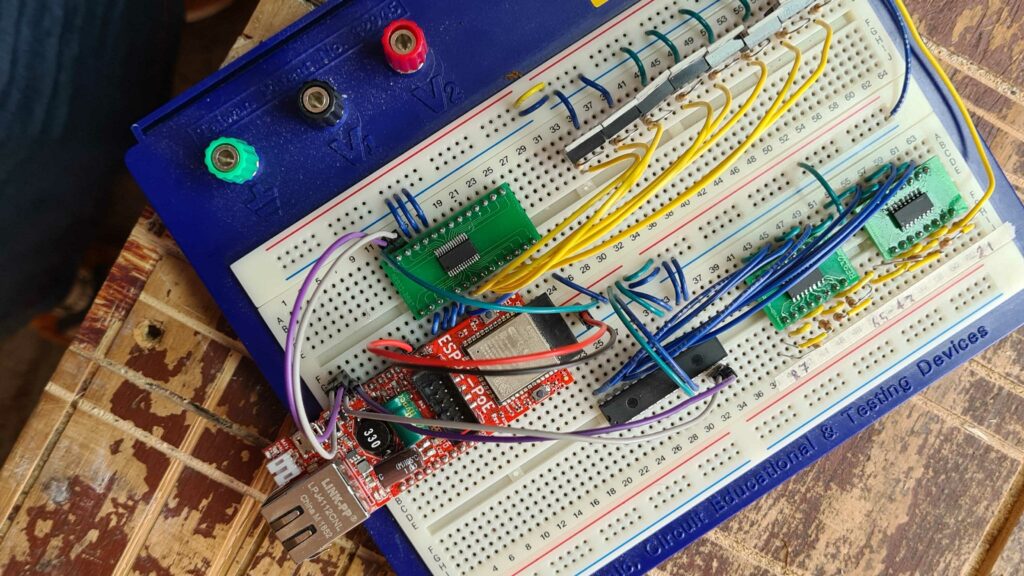 Meaningful diversions
Our background in building bespoke, immersive escape games for cultural hubs allows us to design experiences that are fun, educational and offer measurable impact.
We work closely with curatorial teams to reimagine collections and spaces, drawing in audiences looking for entertainment. More than ever, people are seeking out meaningful cultural experiences during these uncertain times.
We create stimulating experiences applying our theatrical expertise in light, sound and narrative, working in harmony with the space available.
We build interactive gaming units that are flexible, modular, scalable and reusable – so, in time, new experiences can be created according to changing demands and exhibition themes. Our technology can work within a dedicated area or across a wider museum space.
We pull together a team of experienced practitioners to provide a complete package, from initial game design through to installation and data analysis to measure the project's success.
Wondering how we could help bring your next exhibition or existing space to life? Get in touch with us here.
Get in contact