Holidays are coming
Production company Weekend decided to shoot a genius ad (a parody of the classic 'Holidays Are Coming' Coke video from 1995) in support of Greenpeace's ocean plastics campaign. And to recreate some of the 'Christmas magic', they got us involved.
We've worked with our friends at Greenpeace before, so we were already on board with their important message. Weekend initially asked us just to light the truck at the centre of the ad. But as the storyboard developed, we altered our design along with it. The whole shoot had a really fast turnaround time too, so we needed to work quickly and adapt.
It's beginning to look a lot like…
We covered the truck in 'faulty' fairy lights – a low-rent version Coke's shiny red trucks. But we also built designs based on subtle light changes and movement. These implied the presence of the truck without it appearing on screen, saving it for a big reveal at the end.
We custom-built an array which cast dynamic light onto the set. Using strips of pixel tape, set alongside each other we created a sort of medium resolution video screen. This sent patterns across this bank of lights to light up the scene like a moving truck would.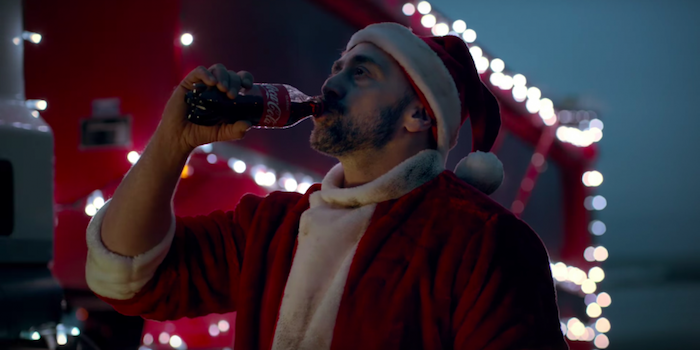 As in the original, elements of the set needed to light up as the truck 'passed by'. To get this effect, we installed hundreds of individually addressable pixel fairy lights, which we could trigger in sequence. We used an Enttec Pixelator to map the pixels. We could then queue sequences to run from a laptop using an LSC Clarity playback wing.
All the effects were on a programmed timeline so we would only need to trigger the first effect for the whole sequence to run perfectly in time with the action. Vrooom!
The true meaning of Christmas
We think the ad ended up looking amazing. Weekend wanted their parody to hijack some of Coke's PR push, and we're absolutely delighted to think our design helped them do that. Greenpeace were really happy with it too, which is lovely. The ad itself now has over 3.5 million views across Facebook, and has made loads of headlines. We're proud we contributed to something that is encouraging conversation about the amount of plastic in our oceans.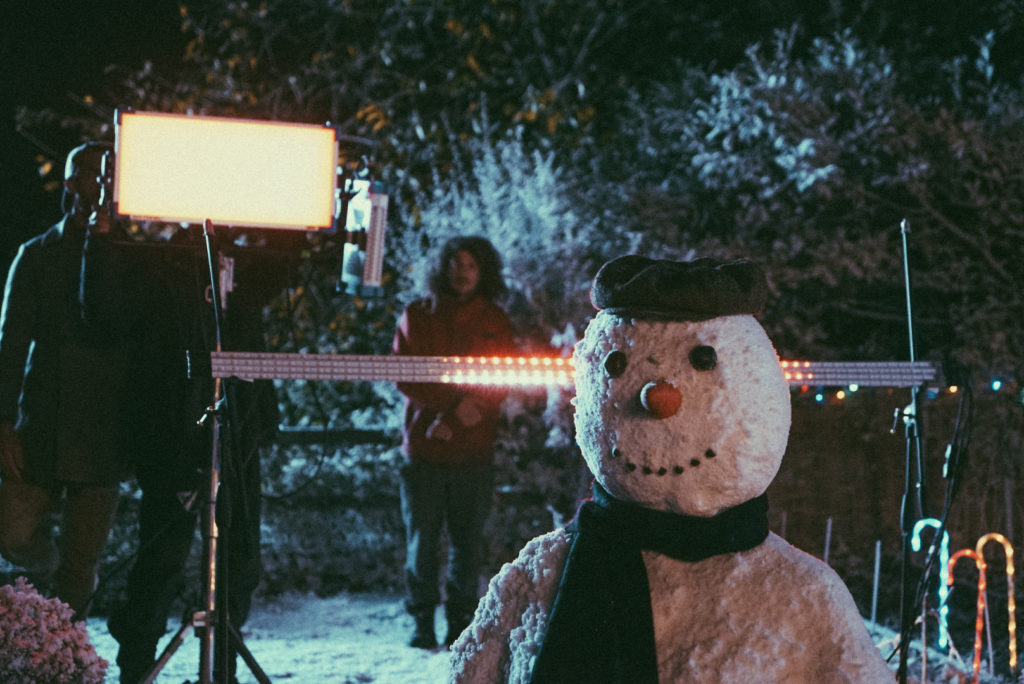 Bailes and Light are totally awesome! They designed and programmed all the practical lighting for our Greenpeace Christmas Campaign. They are a supremely creative duo, full of ideas, full of enthusiasm and genuinely working at the cutting edge of what's possible with programmable lighting effects. Their attitude of 'imagine first, work out how to make it possible second' yielded some fantastic results and without them the final film would not have been nearly as successful.

Joe Churchill, Creative Director, 

Weekend
To find out how we could help you achieve your vision with light, get in touch.