Escape games can be so much more than a series of brain tickling puzzles. They can be woven into theatrical adventures or museum settings. At their best, they include multidimensional challenges that are part of a complex and gripping adventure.
Our team designs and makes an interactive technology called OSCHII, which helps us provide purpose-built and fully adaptable aspects of an immersive game experience.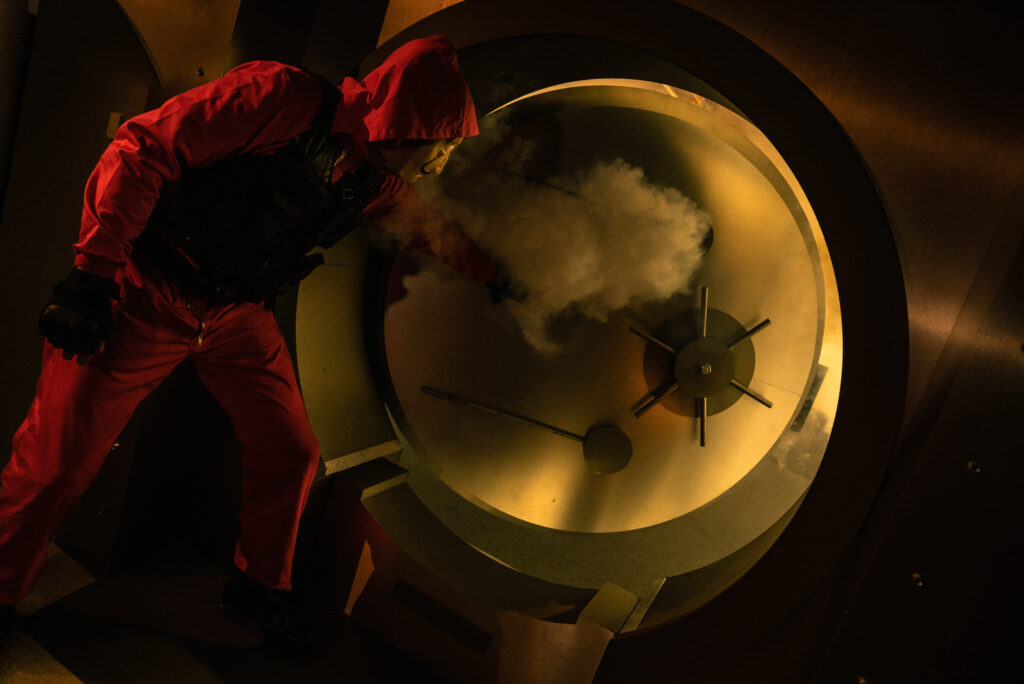 OSCHII helps us integrate escape games into larger theatrical, immersive and museum experiences by creating a network that connects all kinds of things: from lights and sounds to sensors, buttons and game controllers. As participants move through their adventure, their actions, movements and reactions can trigger various components of the games and experience.
In our work designing games for Money Heist: The Experience, we incorporated game elements into a theatrical adventure to create an immersive experience that interfaces with actors and participants in real time as they search for a secret vault of gold in Christie's auction house. Interactive buttons allow performers and stage managers to queue aspects of the story and enhance the journey.
In the Magna Carta Murders escape room at Westgate Towers, we transformed an existing museum environment into an immersive game-space by turning life-sized statues into game pieces. As players identify statues in the correct order they illuminate, eventually releasing a secret code.
OSCHII can be used to create and integrate a variety of game elements: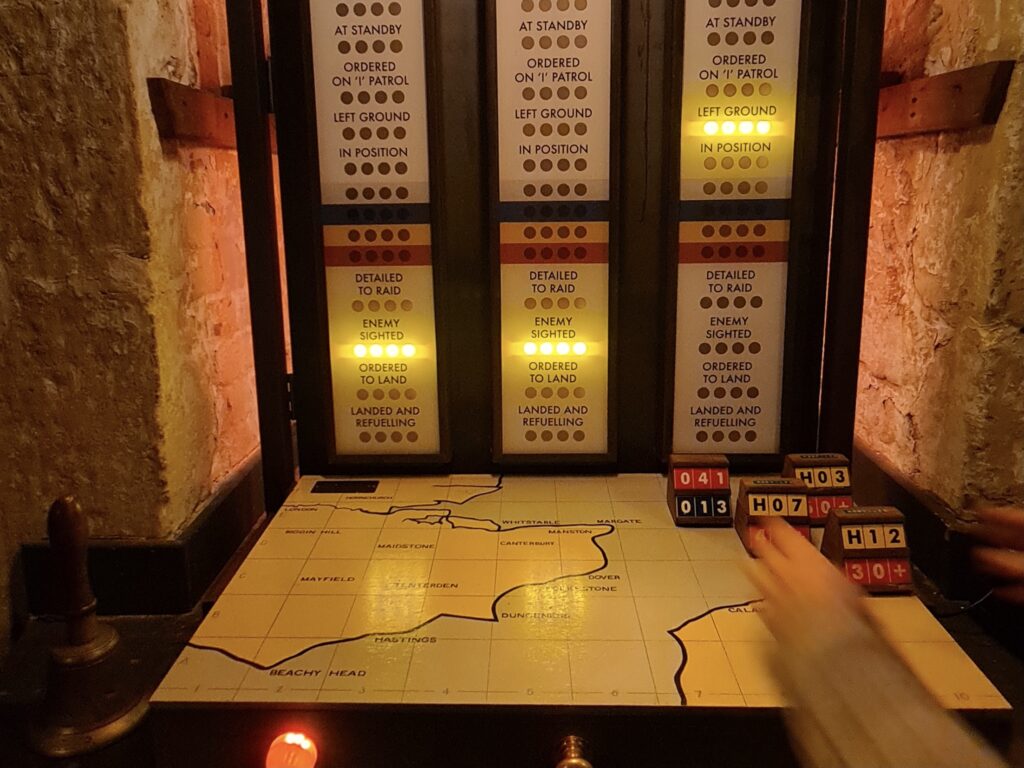 Puzzle games – which use RFID or magnets/hall effect sensors or other sensing techniques to detect objects or people in particular locations.
Analogue games – using devices such as dials and sensors to measure scalar quantities in order to win.
Patch panel games – in which participants have to connect the right wire to the right hole to win.
Switch & sequence games – that require participants toggle the correct combination of switches to win.
Simon Says games – in which there's a visual or audible clue sequence presented, and the player has to copy the sequence to win.
Digital/social games – a hybrid approach combining digital and online interfaces such as social media with the physical realm.
OSCHII helps us create exciting, challenging escape games that can be controlled from a central location and integrated into a larger immersive experience.
For multidisciplinary games with many components, OSCHII allows us to orchestrate all elements of the game play from a central place. In The Comms Room escape experience, we devised a multifaceted game that included vintage telephones that gave clues players can use to place a prop on the correct place on a map. Once all the pieces are in the correct place, a drawer pops open, giving the key to the next game. OSCHII's networking capabilities allowed us to control every aspect of the adventure from one place.