Creative technology company Bailes + Light has created a beautiful butler light board that integrates a modern call button system with a vintage flair for restaurants and bars.
Bailes + Light' s proprietary interactive technology OSCHII seamlessly links call buttons from Call System Technology, visual interface CTRL by ON LX Limited and the stunning butler light panel itself, which features 42 edison bulbs and brass lampholders.
The butler panel system supports a button on each table that when pressed, illuminates an Edison bulb on a large butler light panel that adjusts its intensity based on ambient light level. The button also triggers a light on the map of the venue on the server tablet. Staff can complete the call by selecting the table on tablet, which also switches off the on the butler panel. If staff have missed a table, a bell chimes after 60 seconds to remind them.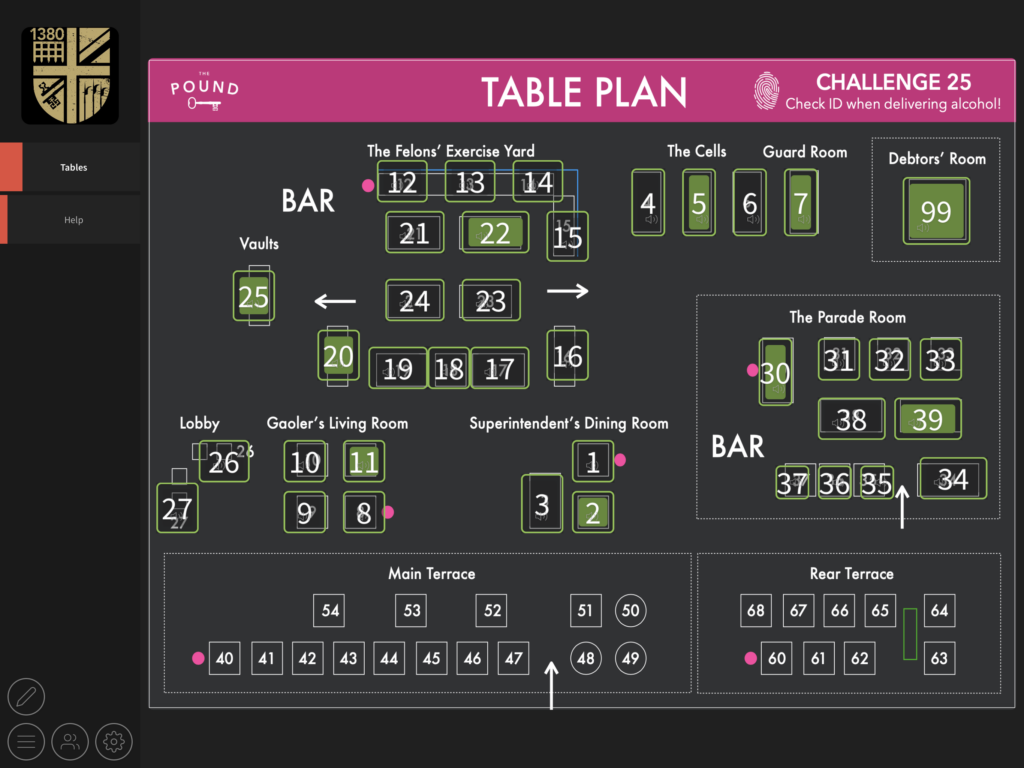 This system can be ⁠expanded in multiple creative and functional ways to include other elements such as mobile ordering. The Bailes + Light team works closely with clients to use creative technology to accomplish a shared vision.
This product was originally developed for The Pound at One Pound Lane in Canterbury. Working with in-house designer Steve Allen, Bailes + Light developed and built a panel that would fit the vintage style of the historic venue.
The butler light board is a bespoke element that can be designed to fit with the aesthetic of any bar or restaurant. Our interactive technology OSCHII lets us integrate the call button product to suit the needs of any venue. This system not only allows the customer to order food and drink in style, it also brings a sense of enjoyment to the act of requesting table service by letting customers interact directly with the lighting in the bar or restaurant.

Benji Bailes
For more information contact us here: https://bailesandlight.com/contact